How To Pay A Texas Warrant Fine

If you think you have an outstanding warrant in Texas the fastest and easiest way to know for sure is to conduct an online search. Start by typing your name in the search box to the right and you're on your way to finding out the answer in seconds.

Once you find you have a Texas warrant in your name you will need to address it in order to avoid getting caught up in the Texas Warrant Roundup. If you have the ticket or warrant in hand you can always visit the local court house or department of motor vehicles in the county where the warrant or ticket was issued. There you can pay any fines in person. Remember to get a receipt and confirmation of payment as proof your name is cleared.

To the right is a list of Municipal Courts to assist you in paying a fine in Texas in person.

Note: if your warrant is of a more serious nature you risk being arrested on the spot if you go to the court house in person. In this case it's wise to hire a lawyer. A qualified lawyer can post bond on your behalf which takes away the threat of arrest and can resolve the warrant situation with the least amount of long-term consequences.
.
If you want to avoid the risk of being arrested, the resources to the right provide phone numbers, online payment options, and mailing addresses for paying the fines without confrontation.

It should be noted that once an arrest warrant is issued there is no statute of limitations. Arrest warrants don't expire which means you can be apprehended or picked up at any time especially when the Texas Warrant Roundup is being enforced.

Remember, a failure to appear in court will be charged in response to an unanswered warrant and will result in separate issues. Charges against you for failing to appear on your court date are considered a new Class C misdemeanor.



Things to consider if you decide to pay your traffic tickets:

1. Keep in mind that in certain circumstances, you might be able to plea bargain for a lesser fine in court.

2. The state of Texas has the right to assess points against your driving record, depending on the nature of the violation, which could increase your auto insurance rates or suspend or revoke certain driving privileges depending on the offense.

3. You also have the option to contest the ticket. If you can prove your innocence, mistake, or non-involvement the court will likely dismisses your ticket.

4. After paying a ticket you can still end up with a conviction on your record, points on your license, suspension of your license, or an increase in insurance premiums.

ęCopyright 2010-2016 TexasWarrantRoundup.org_LLC. All Rights Reserved.
TexasWarrantRoundup.org
is not affiliated in anyway with any Federal or State government agencies. All trademarks on this website, whether registered or not, are the property of their respective owners. Please do your own due diligence to determine if the content is right for your individual purposes. The publisher, vendors and advertisers of this site are not liable for any damages or losses associated with it's content or the information posted by the publisher, advertisers and vendors. If you have any questions related to this website, please send an email to
customersupport@TexasWarrantRoundup.org
and we will reply within 24 hours. Thank you for visiting
TexasWarrantRoundup.org.
DISCLAIMER: This report is not legal advice. You need to do your own due diligence to determine if the content is right for your Individual purposes.
The publisher of this report is not liable for any damages or losses associated with the content in this report.




HOUSTON
Municipal Courts payment options are as follows:
ONLINE –
www.texasonline.state.tx.us
BY PHONE – Call 713.221.0288 (24 hour payment line)
BY MAIL - Municipal Courts, P.O. Box 4996,
Houston, TX 77210-4996
WESTERN UNION (use code Ticket Texas)
IN PERSON – at any of the six court locations listed:
Acres Homes/North Command Station
9455 West Montgomery
Houston, TX 77088
Clear Lake Sub-Station
2855 Bay Area Boulevard
Houston, TX 77058
Kingwood Annex Court
3915 Rustic Woods
Kingwood, TX 77339
Southeast Command Station
8300 Mykawa
Houston, TX 77048
Westside Command Station
3203 South Dairy Ashford
Houston, TX 77082

DALLAS

Municipal Courts payment options are as follows:
2014 Main Street
Dallas, TX 75201
Phone: (214) 670-0109
Toll Free Number: 1-800-214-0367
Contact Court and Detention Services
AUSTIN
Municipal Courts payment options are as follows:
700 E 7th Street
Phone: (512) 974-4800
Mail: P.O. Box 2135, Austin, TX 78768-2135
12425 Lamplight Village Avenue
5700 Manchaca Road (Cherry Creek Shopping Center)
719 E 6th Street
Phone: (512) 974-4879
Mail: P.O. Box 13464, Austin, TX 78711-3464 Instantly Find Out if You Have
An Outstanding Warrant!

Begin Your Search - FREE!
Search Texas Police and Court Records State-Wide

Personal Search Results up to a
20-year history. Our service is
Confidential and 100% Guaranteed.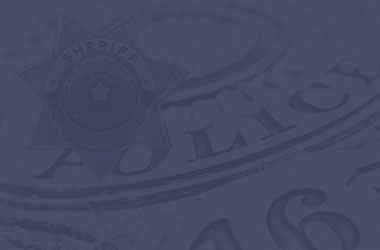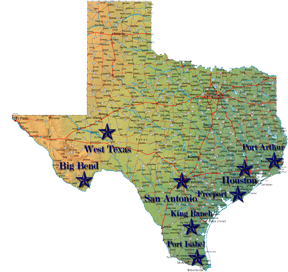 2016 TEXAS WARRANT ROUNDUP
TexasWARRANTRoundup.org
TexasWARRANTRoundup.org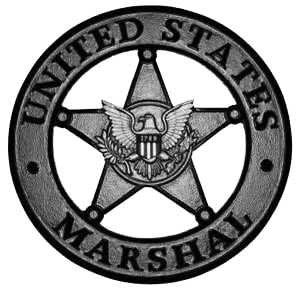 INSTANT CONFIDENTIAL SECURE


Online Local Record Registry